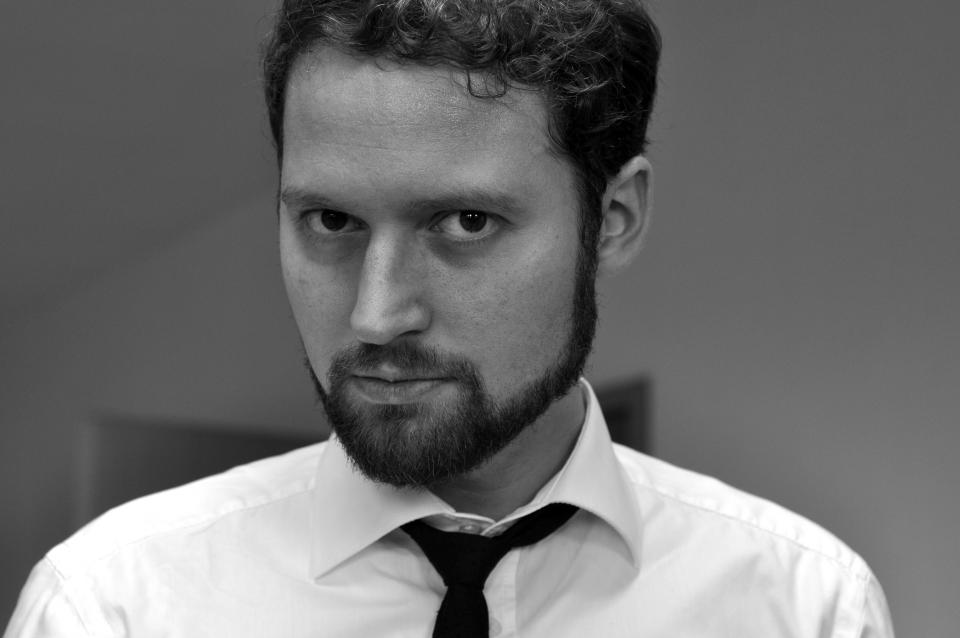 I'm Mark Chambers and I love technology. I have 15+ years of design experience and continued training.
Like most other tech stories, mine started on our first family computer: an IBM with a Pentium 133, 128MB of RAM and an ATI Rage 3D card with 2MB video memory. That was pretty cool in 1995.
Having mastered my first video game titles like Myst, Tomb Raider, and MechWarrior II, I started dabbling with Microsoft Paint. I recall painstakingly illustrating the front of a diesel locomotive pixel by pixel. I actually found the file.
Later I got my hands on Adobe Photoshop and started experimenting with photo manipulation and layers.
"Yes, I love technology,
But not as much as you, you see,
But still I love technology,
Always and forever."
This new hobby continued on the first floor. In my sister's bedroom sat a brand new beautiful blue and white Apple Power Macintosh G3. After adding a few more video games to my repertoire (Avernum, Cythera, Riven) I decided to put my graphics skills to practical use. I began building my own Smashing Pumpkins fan website from the ground up with the original Macromedia Dreamweaver. DW never did what you wanted it to, so I learned HTML by studying the code it generated. It was this foundation which would later help me find my way into the professional world.
I put my creativity on hold for a couple years. After working in the service sector, doing a bit of travelling and binging on games (StarCraft, Morrowind, Lineage II), it was time to think about my future. I decided to go to college and study graphic and web design — the obvious choice. I enrolled in every art and design class I could, also breaking into photography for the first time.
I bought my first Apple computer for my studies: a brand new Mac Book Pro. It was the first of the Intel line, a vintage machine. That baby was my daily driver for over 10 years. Lots of work done on it, new skills acquired and of course gaming (Age of Empires, Civilization, Railroad Tycoon). Now I'm doing things I never imagined: bringing my designs to life with content management systems. People talk about WordPress, but Drupal is where it's at. I can spend hours on end turning my ideas into realities — it's better than gaming!
Mark Chambers